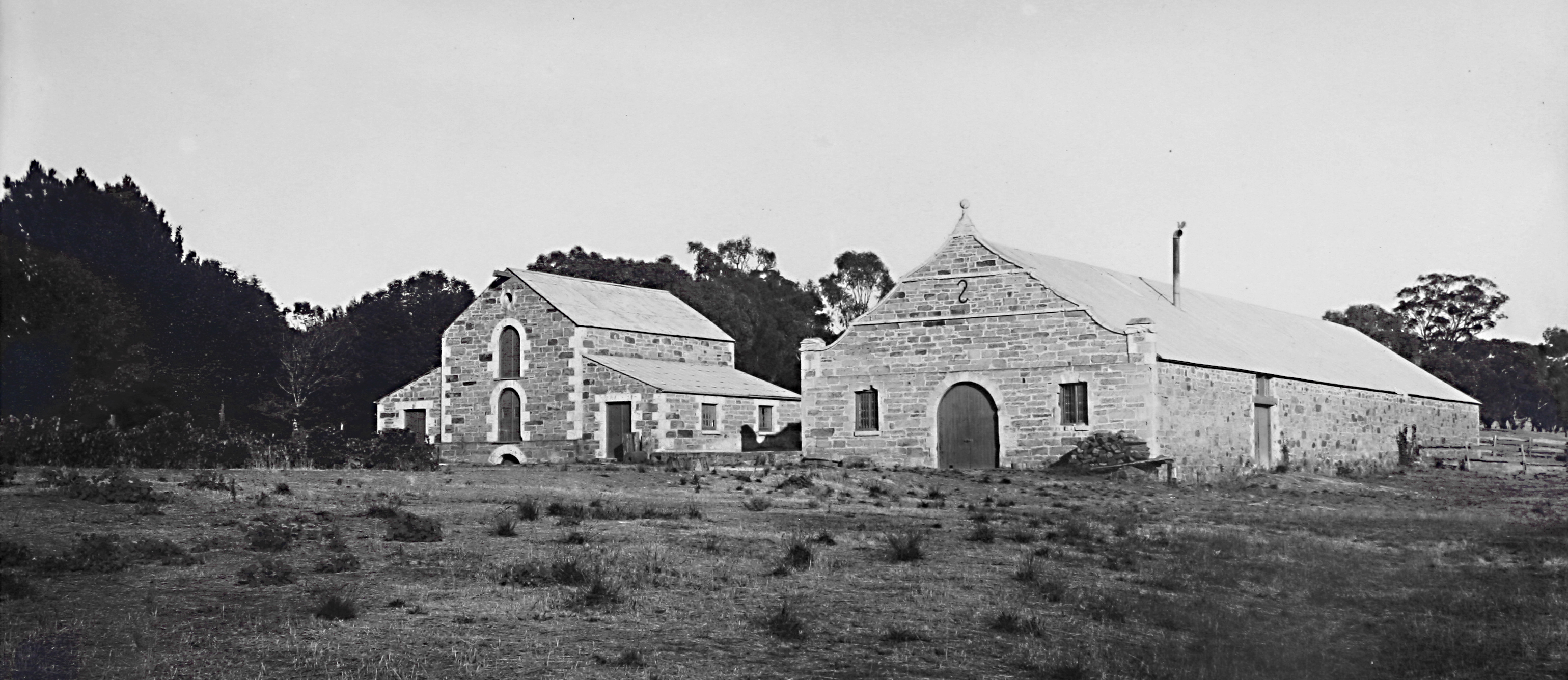 2015
From August 2014 onwards scant rain gave cause for watering to commence as early as October. Thankfully the summer was mild with no prolonged temperatures in the extreme, yet the heavens did bless 100ml - in January - challenging us at a pivotal time of the season.
Unlike the Traminer, the Riesling berries suffered minimal splitting. The soft skinned Traminer berries were ripe, full of juice and exceedingly vulnerable to rain damage.
All red grape varieties - no damage.
The grape crops were aided and abetted by the presence of a variety of predatory bird not previously seen hereabouts. The Australian Hobby subdued the local bird population which greatly reduced the usual damage problems.
Both the Riesling and Traminer crops were hedged in January and harvested on March 5.
Having ripened much earlier than the Riesling, the Traminer was very low yielding owing to bird pilfering before the appearance of the Australian Hobby and the application of netting.
The Riesling recorded both high yield and quality.
Harvesting of the red varieties followed.
Usually picked within a day, the Mataro, Grenache and Alicante Bouchet this vintage took both March 17 & 18 owing to record high yields.
The Mataro, with its much smaller berries, was hedged in January and recorded high yield and quality.
The Grenache, also hedged in January, and in January & February underwent fruit thinning owing to the tight bunches of much smaller berries.
The quality and yield was also record high.
Some fruit thinning was necessary in January and February of the Alicante Bouchet and Mandy's efforts were rewarded with record high yielding and quality.
Ben Radford, Rockford Wines' MD, was extremely happy with the extra fruit, the quality being outstanding.
Notably, and c onsistent this vintage across the Eden Valley, the Evandale Estate Riesling Traminer has remarkable colour translucency.
Alluring perfumes of rose petals and honeysuckle with apricot and lime blossom lead into delicately balanced flavours of white peach, lime zest and subtle tropical notes. There is a fine flinty minerality underlined by the textural nature of our Traminer, supported by clean natural acidity given by our Riesling. - Jo Irvine, winemaker